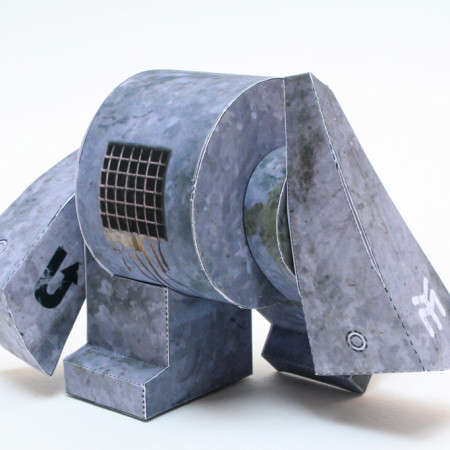 As a part of promotion for the new Paper Robots book, my ye-boT "Walking Jail" is available for the first time for free download from h.f.ullmann micro-site, along with all these beautiful paper robots! For direct download, »grab it here!
Amores de papel y mundos de cartón. Marko Zubak. En este caso les traemos una nota que nos dió el artista croata Marko Zubak (a.k.a. Yebo Maycu) quién además diseño especialmente para BCOD un paper toy, el cual podrán ver y descargar al final de esta nota! Hoy más que nunca… Read the full article […]
Fotograf: Nace Novak Check out the photos from my show in Tir gallery in Nova Gorica.