Rab's crossbowman sculpture
This is the what I've been working on lately…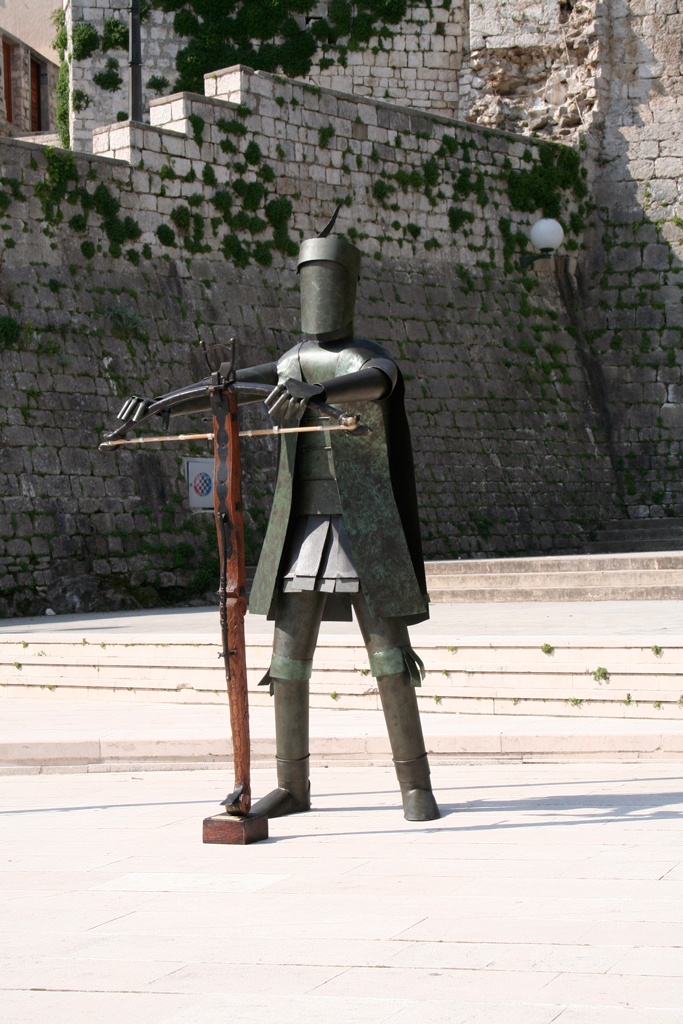 …the sculpture of the crossbowman, 14th century knight from the island Rab (Croatia).
I've been commissioned to make this sculpture for the hotel Imperial and it's a first sculpture of Rab's crossbowman ever. (The crossbow is original).
It was made from the metal plates, so the process of creating was the same as when creating a paper toy, but instead of glue I had to weld all the parts. This sculpture wouldn't be possible to realize without certain paper crafting experience.
Press:
Novi list Metro Croportal